Ways to Actually Deep Clean Your Car
You might know how to clean your car from day to day, but do you know the ways to actually deep clean your car? Use these tips to target stubborn areas and make your car cleaner than it's ever been.
Freshen the Air
You spend a significant amount of time in the car on your daily commute. To help you breathe easier, start by dusting the air vents and console. Save time by using a cheap foam brush from a local craft store. Vacuum up the dust with the hose attachment on your vacuum cleaner to prevent debris from settling elsewhere in the car. (You can also use this trick on the knobs and buttons found on the center console.) Finally, replace the cabin air filter to eliminate smelly odors.
Scrub Vinyl & Leather
For sticky spots and drips on vinyl and leather components, use a Magic Eraser. ...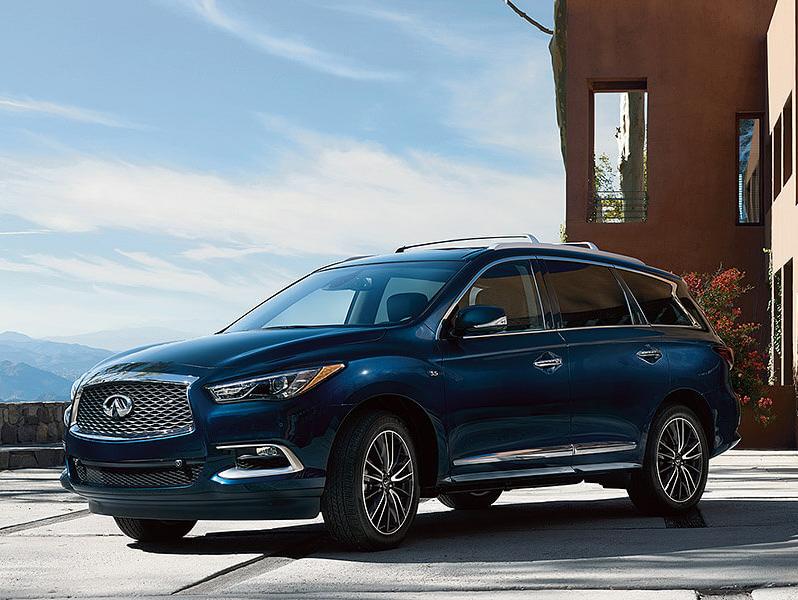 How to Plan for the Perfect Road Trip
The holiday season is upon us. While the winter months can bring plenty of festive moments and holiday cheer, it can also bring stressful situations, particularly if you are planning on traveling. At INFINITI of Thousand Oaks, we've put together some tips to make your holiday road trip a fond memory instead of a winter nightmare!
Plan your trip in advance
Even though nearly every smart phone has GPS and plenty of cars do as well, it's still a good idea to plan your route ahead of time. The week before you plan to start your road trip, spend some time with your favorite map app and plot your route. As a rule of thumb, give yourself an extra hour, just because accidents tend to happen more frequently around the holidays.
Upgrade your car
If your current vehicle has seen a number of holidays ...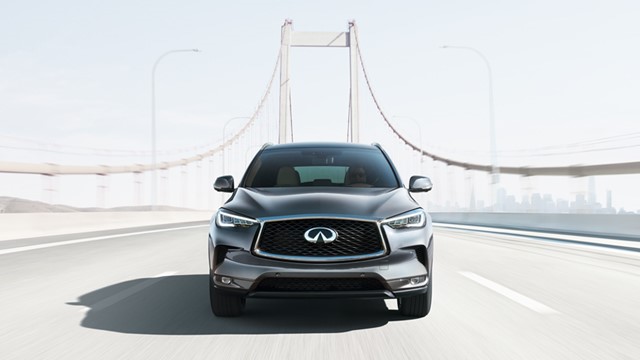 Features of the 2019 INFINITI Q50
First unveiled in 2013, the INFINITI Q50 has long set the standard not just for style, but also for industry-leading technology. With a 3.0-liter V6 twin-turbo that delivers up to 400 horsepower with truly breathtaking performance, and sleek styling that sets it apart from the crowd, the 2019 INFINITI Q50 is sure to catch your eye. What you might not realize is that for 2019, the Q50 brings to the table safety features so new and innovative, they'll take your breath away. 
The standard features offered on the 2019 INFINITI Q50 are enough to keep drivers happy. Four-wheel anti-lock brakes with brake assist, vehicle dynamic control with integrated traction control, a rearview camera, and pedestrian forward emergency braking equate to some pretty serious safety measures. Eight airbags pr...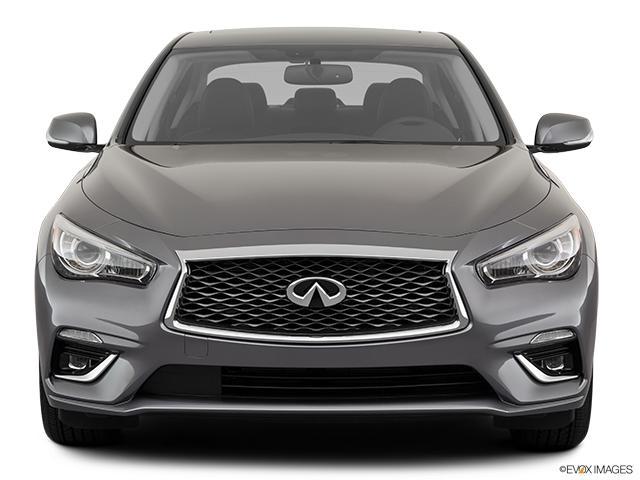 At What Mileage Do You Really Need Maintenance?
You rely on your vehicle to drive to work, run errands and chauffeur the kids around town. Make sure your car remains dependable by having it tuned up regularly. For the best results, refer to the owner's manual for specific recommended service intervals. Here's a general maintenance schedule that applies to most vehicles based on their mileage.
Every 3,000 to 8,000 Miles
No vehicle maintenance is more important than an oil change. Every driver gauges the time frame a little differently, but most mechanics recommend changing the oil every six to eight months or 8,000 miles, whichever comes first.
It's also wise to have the tires rotated every time you get an oil change so the tread wears more evenly. Check the coolant, transmission fluid and power steering fluid levels while your car is in...

What to Keep in Your Car in Case of an Emergency
Your car is going to run into trouble at some point no matter how reliable it's been thus far. Depending on the situation, you might need to fix a flat tire quick or be prepared to wait overnight on a backcountry road until you can get help. While you can't always prevent these issues, you can prepare for them in advance.
INFINITI dealerships recommend that all drivers have a stockpile of supplies inside the trunk or in the backseat to get through emergencies like these safely. Check this list and make sure you have everything you need!
First Aid

Your top priority for emergency supplies is a first aid kit. Kits should contain all the basics for cleaning, disinfecting, and treating wounds. Include a small selection of OTC pain relievers (like Tylenol and ibuprofen), allergy medications like...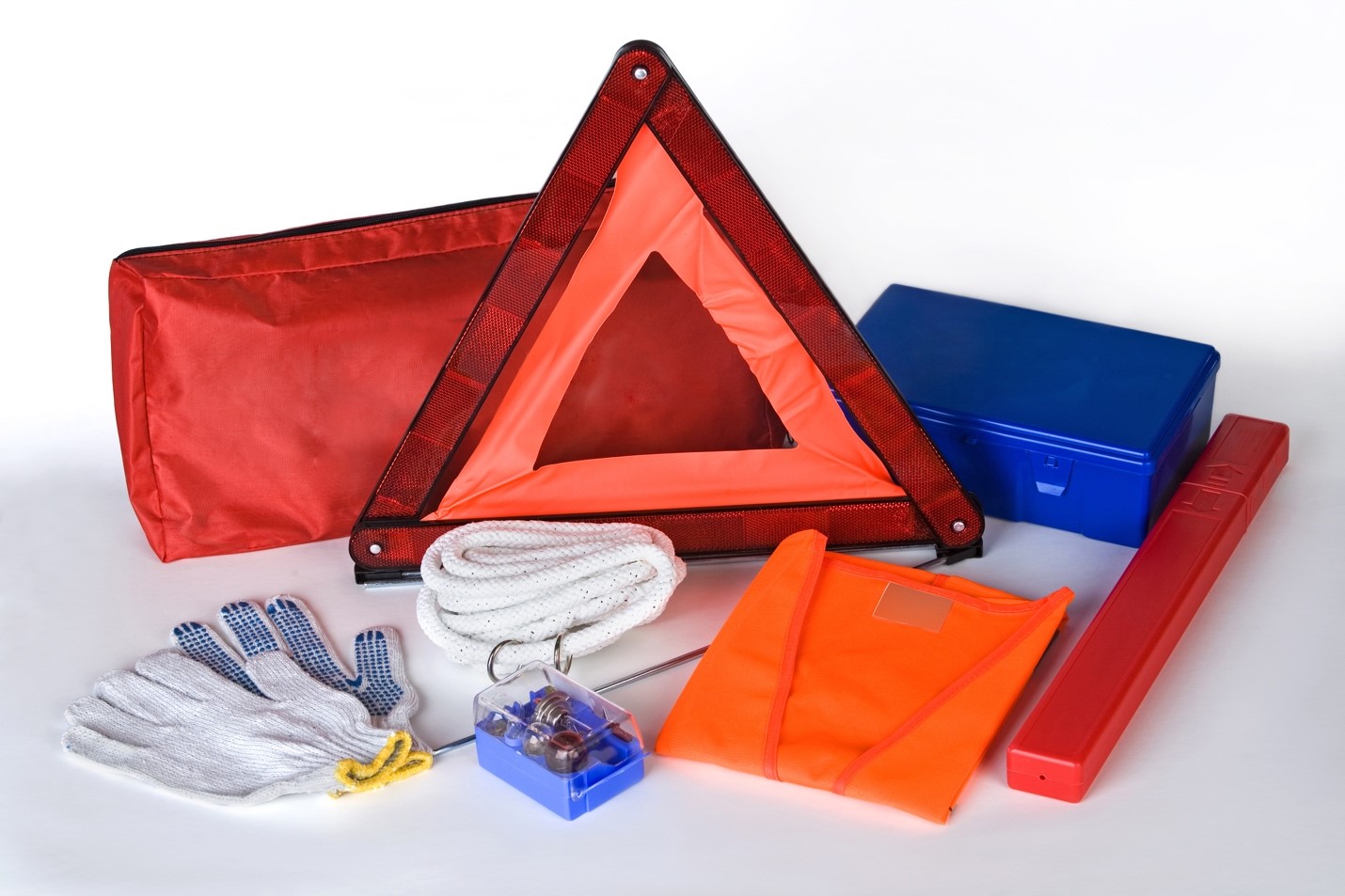 New Car Buying Tips: The Dos and Don'ts
Shopping for a new car at INFINITI dealerships can be a fun and exciting experience. Prior to heading out to your local dealer, you will want to brush up on your car buying tips because it can be easy to get caught up in the thrill of purchasing a brand new vehicle.

Car Buying Dos

• Know what type of vehicle you want to buy. There are several different vehicle choices and options to choose from these days. Think about how you will use the vehicle to help you determine what vehicles will best suit your needs.
• Calculate what car you can easily afford. You can find car payment and purchase estimate tools on our website to help you determine what car you can afford.
• Have an estimate of what your trade-in is worth. If you will be trading in a vehicle, there are resources...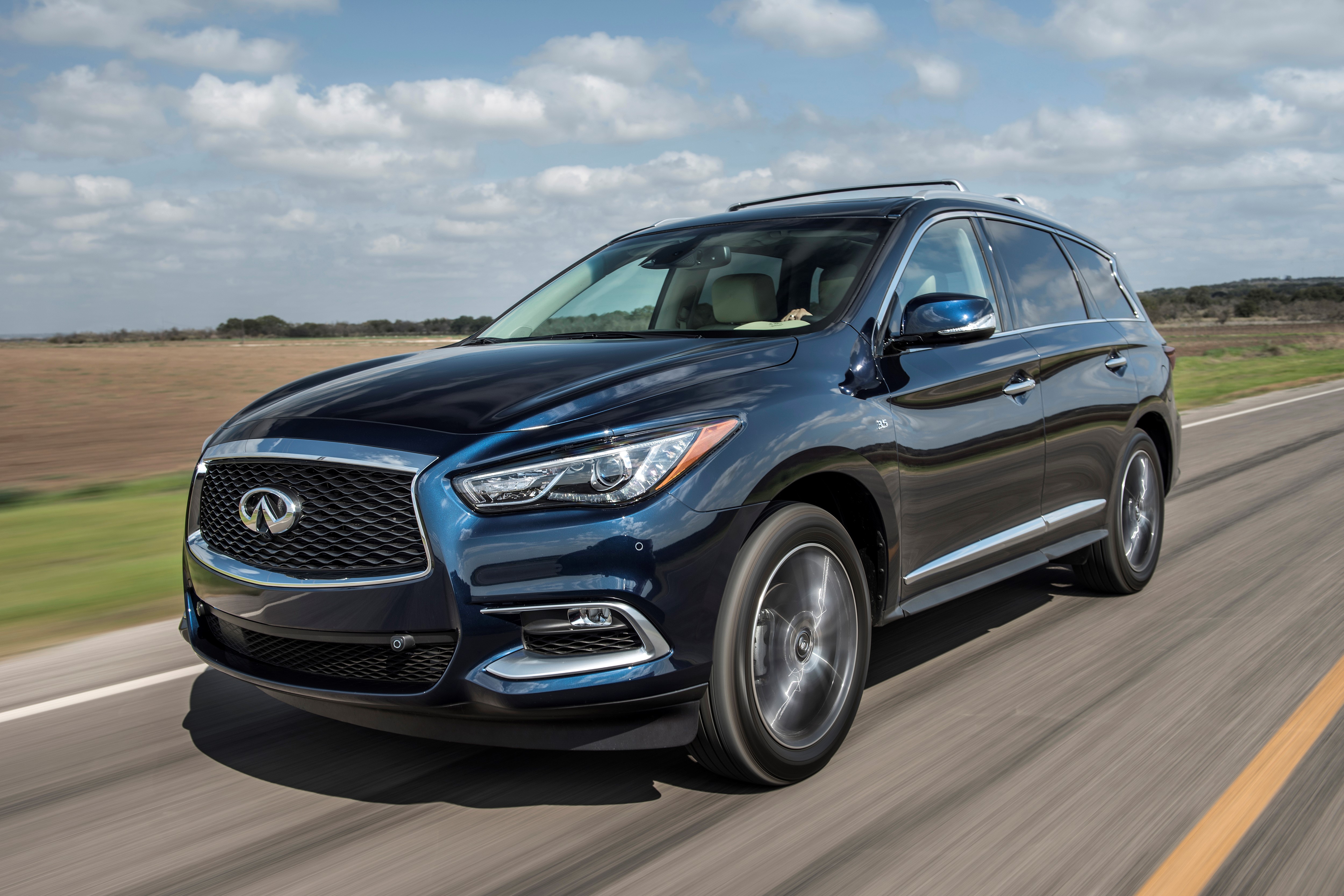 Eight Tips for Safe Night Driving
Driving at night poses hazards for even the best drivers, as low visibility affects depth perception, peripheral vision, and color recognition, and late hours may contribute to driver fatigue.

Although only about 25 percent of driving is done at night, about half of all fatal automobile accidents happen after dark. Drivers can reduce their chances of getting involved in a nighttime crash by observing a few rules for safe night driving:

• Drive slowly - The faster you're traveling, the less time you have to react to conditions on the road. Reducing your speed at night is a good way to compensate for reduced visibility and lower your chances of getting into a crash.
• Stop if you're tired - If you feel sleepy on the road, pull over and take a brief nap. Falling asleep on the road i...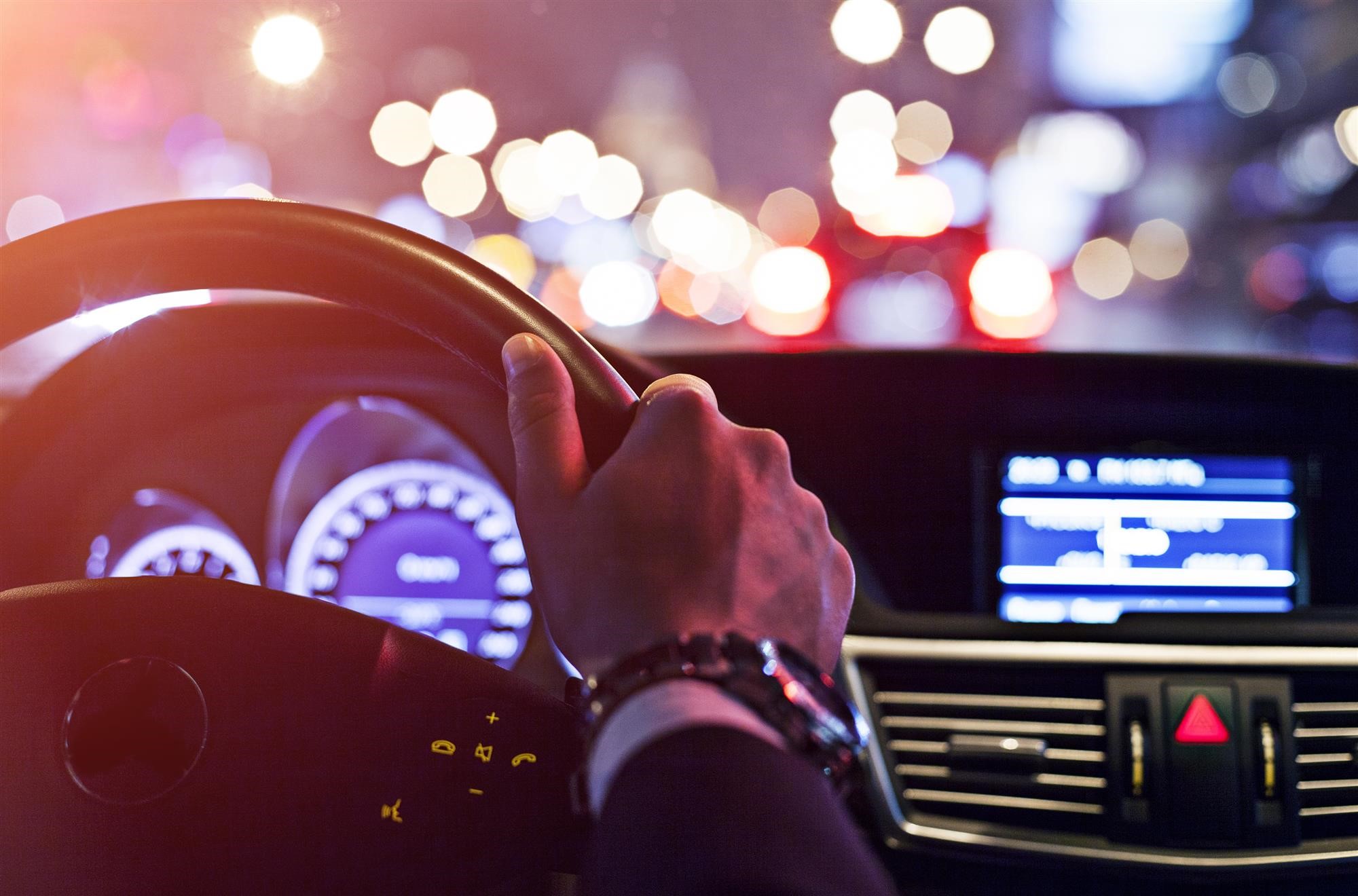 What Car Best Fits Your Personality?
Most people never think about what draws them to certain cars and causes them to walk past others without a second glance. It's similar to the reason that you choose the clothes you wear or hang out with the friends that you do. We all have certain personality traits that make some things a better "fit" for our lifestyles than others.
The selection of new and pre-owned vehicles at INFINITI of Thousand Oaks is virtually endless. Before you begin your search, think about what matters most to you. Do you have a need for speed? Maybe you like to be pampered with all the added features of a luxury car. It isn't just a matter of color. Every detail of your new purchase, from the inside out, should reflect who you are and what you want from your driving experience.
Consider Your Space...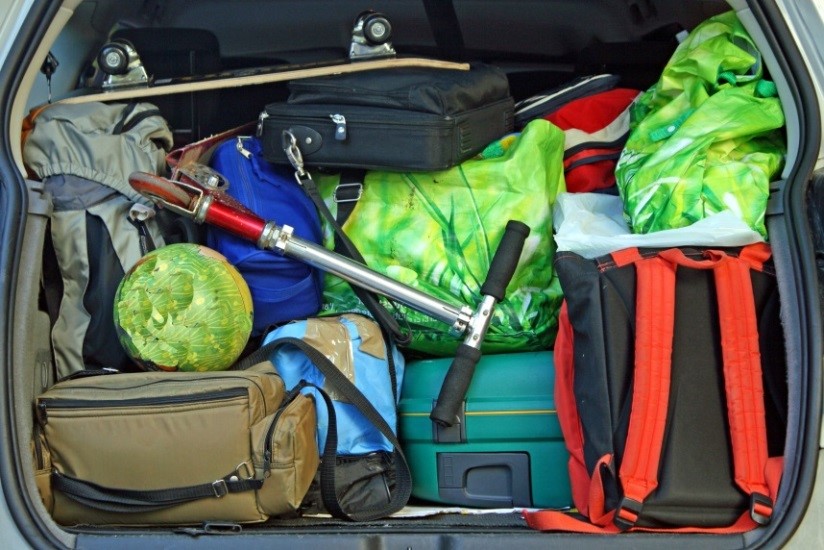 Signs It's Time for a New INFINITI
We all enjoy treating ourselves to something new once in a while. Often, it's a great idea to get rid of the old and replace it with something fresh. Buying a shiny, new car can be a worthwhile investment, especially from an INFINITI dealership of Thousand Oaks. Sometimes, it is clear right away if it's time to buy a new car. Here are a few signs that suggest the time is now.
Ask Yourself: Is Your Car Reliable?
It may be time to find a new car when your old one is struggling to meet your needs. Mechanical failures that don't seem to go away are signs, but the word "reliable" extends beyond that. Your infotainment interface may be difficult to use, or some safety features could be outdated.
A great car does more than just getting you from point A to point B. Reliable vehicles don't add more...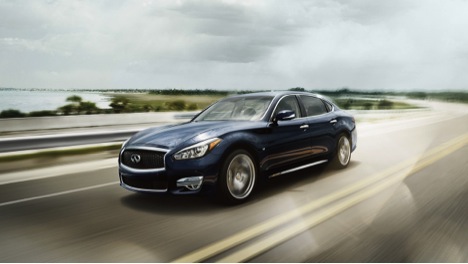 Why Purchase an INFINITI Vehicle?
Modern consumers know what they want in a car, but they often still question which brand they should choose. Those who spend time at INFINITI dealerships spend more time asking the question, "Why not go with an INFINITI?" INFINITI has established its competence through a clear historical dedication to excellence, innovation, and appreciating its customers.
The Early Days
Every journey begins with the first step. INFINITI's origins began as a thought experiment among a handful of Nissan higher-ups in 1985: How can we make a luxury car that rivals those in the American and European markets? They believed a more human-centric philosophy would pave their way to success.
Two years later, they chose their iconic name. 1987 was the birth of INFINITI and the commitment to a nev...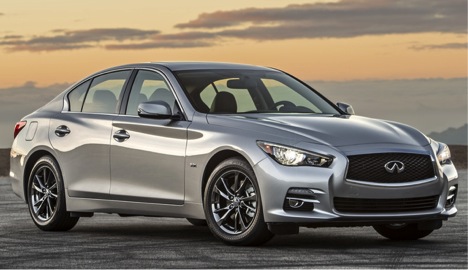 Compare the Costs: Buying New vs. Used
Finding the right vehicle replacement can be difficult, especially if you're looking for a luxurious driving experience. One of the first questions you must ask yourself is whether to buy new or used; contrary to popular belief, new is not always the better option.
Both choices have advantages and disadvantages, depending on your preferences, budget, and long-term driving goals. Your local INFINITI dealership of Southern California wants to help you discover the truth about buying new versus buying used.
How Depreciation Affects New and Used Cars
Any car you purchase drops in value the moment you sign and finalize the paperwork, but new vehicles depreciate faster than used vehicles. In most cases, the total value of the car drops by around 20 percent the moment you sign-even before yo...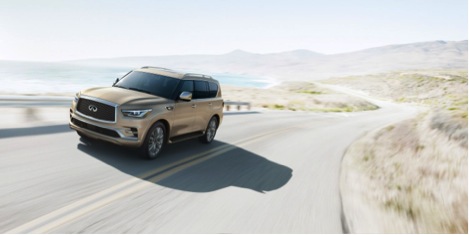 Shop the New INFINITI Q50
If you're looking for a great compact executive car, look no further than the 2018 INFINITI Q50. The Q50 has lots of premium features and has been upgraded from previous model years. The 2018 INFINITI Q50 has been described as both stylish and fun to drive.
Under the hood, the Q50 is powered by a 3.0-liter V6 twin-turbo engine that can deliver up to 400 horsepower. The Q50 sedan launched for 2014 and has received many upgrades since then. The 2018 model year marks the first time the vehicle has received visual updates on both the inside and outside.
The 2018 INFINITI Q50 handles and performs like a sports car and is comfortable to drive. The interior is luxurious and offers several active safety features. The vehicle offers seating for five and has plenty of trunk space.
INFINITI knows tha...